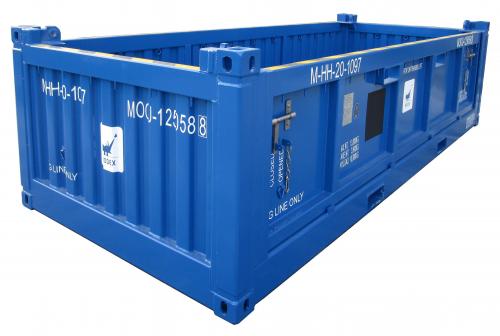 It is 20' half high and has 4 lifting eyes on top roof. The top is wide open. The side can be removed. It conforms to EN 12079, DNV No.2.7-1, and is used in the offshore oil rig. And we can produce 10' and 15' Half Height Offhore Basket.
Specification
ISO Code
OFFSHORE
Gross Weight (kg)
13,800
Tare Weight (kg)
3,800
Allowable Stacking Weight (kg)
Standard
Standard: EN 12079, DNV No.2.7-1
Design temperature: -40°C.
External Dimension:6058 L x 2438 W x 1453 H.
Sling leg angle:45°.
Four pad eyes on the roof.
Full-opened roof, and removable side door.